About Us
So what is the Diamond Engine difference?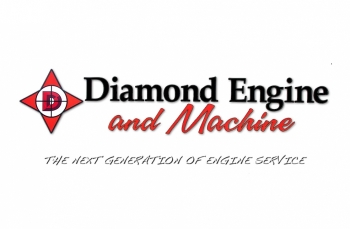 -As Northern Indiana's leading automotive machine shop, we pride ourselves on the reputation and performance of the projects that leave our doors. Our satisfaction is exceeding your expectations for the WOW factor. Consider these cutting-edge benefits:
In-depth knowledge

Our machinist know the perks and faults around all jobs we do. They understand what services will perform the best to fit your means. Most of our guys have been in the business for decades. So there is no doubt, we know what they are doing. On the same level as you, we understand where your coming from, and we speak your language. With combined experience of nearly 100 years, we deliver the right job, at the highest quality.
First-class service

We understand, sometimes during mechanical failure, we aren't the first people you want to have to see. But be at ease, we take care of each project as if it were our own property. We know you don't want a $20 job, with each job comes a complete diagnostics and cleaning. After each inspection we ask YOU, "what do you want to do next?" You're in control of what service is being provided, with notifications every step of the way, you will always know how your project is coming along.
Right equipment all in one place

Housing over twenty machines has it's perks. When you work with us, once your project is at our facility it doesn't leave till it is ready for you. All our servicing is down in-house. Giving you that peace of mind, that who your talking to, is who is working on your project.
Plus some other value-added essentials

Once your project has left our doors, our service does not stop there. You have a question? Call us. We understand things don't always go right. So we extend our wrenches to ensure your project is superb and back on the road.
---
Don't just take our word for it..
"When I was Planning my big block Chevy rebuild, I had asked several friends what machine shop I should use? I only got one answer out of all of them, Diamond Engine and Machine!!! So I called and talked to Aaron and the guys,
they were very helpful and informative, They freshened my short block ,check my heads, and returned to me in a timely manner. This motor has preformed flawlessly. If you want friendly and above and beyond service DIAMOND ENGINE AND MACHINE IS THE PLACE TO GO. All my future work will be taking there. On a scale of 1-10 these guys are a 12 that is why I take my stuff to Diamond Engine and Machine." - Mickey Terry, Terry Racing
"We went in to get some work done on some of our jobs for our auto shop and was treated so well that we have our racing machine work done there. We have had them do a 383, 406, and now a 408 for our race car. The guys at Diamond are always friendly and will take the time to help you along the way.That is why I take all my work to Diamond" - Kevin Magill,